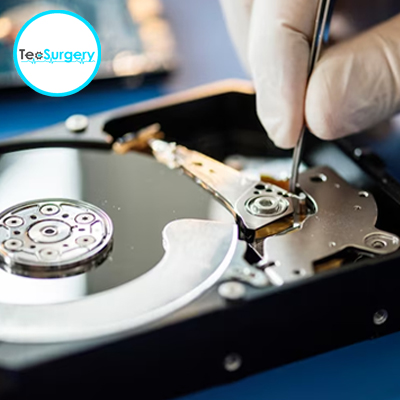 How To Fix Frequent Wi-Fi Disruptions On Windows 10​
Experiencing frequent disruptions in your Wi-Fi on Windows 10? It can be incredibly frustrating for its users as it can bring your life to a complete halt. But stop worrying, as with these 6 steps, you can seamlessly troubleshoot this issue and prevent any Wi-Fi outrages in the future (according to the best laptop repair near me , like Tecsurgery). So, let's get started.
Step 1: Perform Basic Checks
Before going further, it's vital to perform some basic checks to make sure the problem is not from your end!
Firstly, confirm, the Airplane Mode is turned off. To find out, press the Window Logo + A at the same time to open the action center. Then click on Network & Internet. On the left panel, click Wi-Fi and then toggle off if it's on.
Next, ensure the problem is not with your wireless router or internet service provider (ISP). To do so, connect the same Wi-Fi network with another device, like your smartphone, and see if it works. If yes, press Window Logo + R simultaneously to open the "RUN" dialog box. Type "Cmd" and press Ctrl + Enter to run Command Prompt as administrator. Allow the permission by clicking "Yes" There, type ipconfig, and press "Enter". Locate the Wireless LAN adapter Wi-Fi and write its default gateway (192.168.1.1). In Command Prompt, type pink and press enter.
If the result varies, but your Windows 10 laptop isn't connected to the internet, most probably the problem is with your modem or ISP. In such a case, we recommend contacting your ISP provider for further support.
Step 2: Network Rebooting
If you have checked our previous blogs, we have primarily emphasized this rebooting part, whether for laptops or smartphones. Here is how to do it:
Shut down your system.
Unplug your modem for at least 60 seconds.
Plug it again and see if the indicator light is in its normal state.
Start your system again and see if the Wi-Fi is working. If not, turn to step 3.
Step 3: Run The Network Troubleshooter
In most cases, a network troubleshooter can be the best remedy for internet disruption. Moreover, it is among the most useful built-in tool in Windows 10. To run, simply follow the below steps:
Press the window logo key on your keyboard and type "network troubleshooter".
Then, select "identify and repair network problems" in the search results to initiate the process.
The network troubleshooter will automatically detect the network problems on your laptops.
Check if the problem got resolved. If not, try our next step.
Step 4: Resetting The Network Connection
Press the Window logo + R to open the "Run" dialog.
Type "cmd" and press Ctrl + Enter concurrently to run Command Prompt as administrator.
Type "netshwinsock reset", then "enter" in the Command Prompt.
Type netshintip reset and press "Enter".
Type ipconfig /release and press "Enter".
Type ipconfig /renew and press "Enter".
Type ipconfig /flushdns and press "Enter".
Step 5: Roll Back The Driver For Your Wireless Network Adapter
If you have recently installed the new driver for your wireless network adapter and the issue is occurring since then; chances are the problem is from the driver's end. Here's how to fix it.
Press Window Logo + X and click Device Manager to open it.
Double-click on "Network Adapter" to open it, and click on the name of your Wireless Network Adapter.
Navigate to the Driver tab.
Click "Roll Back Driver".
Check for the issue now. If not, update the driver to the latest version, mentioned in our 6th step.
Step 6: Update Your Wireless Network Adapter Drivers To The Latest Version
There are times when you haven't updated your Network Adapter Driver for a long while. If such is the case, it's highly recommended to update it sooner than possible. For this,
Open Device Manager.
Double-click on Network Adapter to expand the list, and then Wireless Network Adapter.
In the pop-up window, turn to the Driver tab.
Click "Update Driver".
Select "Search automatically for updated driver software".
Final Words!
We hope using these above steps helped. In case you are still facing the same issue, bring your beloved device to us, and Tecsurgery (a premier laptop repair online shop) can fix it in the least time.
What's good, our repair services come with a lifetime guarantee, and you can rest ensure your valuable gadget is in 100% safe hands.
​