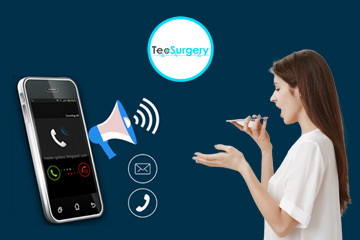 What To Do If I Can't Hear Voice On My Smartphone​
There is nothing more frustrating than not hearing the voice from the other end during the call, which is more frequent. A lot of customers complain about this issue. So, we thought of putting a blog on this and finding the effective fixes to make your most-loved gadget run as recommended by the top mobile repair shops.
Follow Basic Troubleshoots
Before proceeding to the major step, it's vital to perform a few troubleshooting beforehand.
Check the volume button on the side of your smartphone and ensure it's in hearing range. However, there are two types of volumes: regular volume and call volume. Adjust both!
Ensure your smartphone isn't connected to any external Bluetooth device. At times, Bluetooth gets on, and the voice gets played on the connected device. The first thing is to switch it off right away.
Then make sure there is anything on the way blocking the earpiece receiver, which could be a phone back cover, tempered glass, or anything. Make sure to clean the phone jack for any dirt using a toothpick or a gentle cloth by opening its back cover.
Restart Your Phone
There might be some software disruptions causing your phone to fail. The best practice is to restart it and start its normal functioning.
Also, ensure that you are in the network coverage area. Better to disable VOLTE and noise-canceling settings for this.
Adjust The Sound Settings
Due to certain external apps, your sound may get disrupted. Check whether the sound isn't mute or low on the sound setting option in the settings tab.
Check Do Not Disturb Isn't Enabled
A feature that could be a paramount culprit for no sound is this "do not disturb" option. To disable it, navigate to settings and tap on the slider.
Try Reinserting The Battery
Today, most smartphones come with an irremovable battery. However, there are some with removable batteries. If such is the case, reinsert the battery and check the sound again.
Clean The Speaker
In some cases, the clogged speakers could be the reason behind the disruptive sound. Clean it right away by turning it off and bursting compressed air in its blocked area. Make sure not to overdo it.
Find A Mobile Repair Shop
If the above tips don't work, get it repaired by a mobile repair shop like Tecsurgery directly.
Tecsurgery is a leading repair service in the United Kingdom for all gadgets, such as smartphones, laptops, desktops, and tablets. We can fix your device quickly without even losing your pocket. You can rest ensure your device is in 100% safe hands. Moreover, our entire repair is online. Just select the type of gadget, brand, model number, type of problem, the service, and your details, and then click on the: "book-option".
​