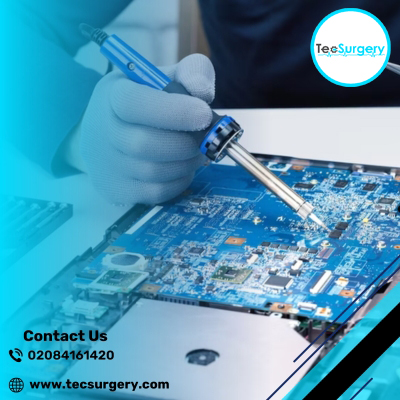 Choosing The Perfect Computer Repairs In London​
Today, all fields and professions rely on computers for their routine work. It won't be wrong to say that computers form the backbone of modern times.
In such a case, a minor glitch in the system could cause a headache and delay our entire schedule. But thankfully, there're a multitude of choices when it comes to computer repairs in London , and picking the right one can be confusing.
Because computers are so important, you don't want to wait while they need repair. Whether it's midnight or noon, a good computer repair company should be available every time.
Moreover, they prioritize deadlines and promise to timely deliver services. They should be able to provide accurate estimates and a time frame for repairs. They should also provide reliable customer service to answer questions and offer valuable advice.
So, when considering repairmen or computer repairs near me computer repairs near me, you should be picky since your computer serves as both your lifeline and your paycheck. Be sure to shop around until you find a professional willing to bend over backward to get your computer running smoothly again. They all should possess the following qualities:
Almost all their repairs, whether it's laptops, mobiles, smartwatches, or computers, come with a lifetime warranty. This lifetime warranty ensures that customers get the best possible service for their devices, and Tecsurgery is committed to delivering reliable repairs at a fair price. We also provide customers with peace of mind for any unexpected repairs or issues.
In order to be budget-friendly, repair services should not charge for access from clients, and Tecsurgery fully understands this. It is because our prices are competitive and genuine. We believe that our customers should have easy access to our services, no matter their location or budget.
Lastly, it is important for the technician working there to be qualified. They should be experienced and willing to devote 100% to their work for all kinds of services, ranging from phone repairs in London to tablet repairs.
And Tecsurgery is the one possessing all these qualities. Our technicians are highly skilled and well-trained and are eager to help and provide excellent customer service for phone repairs in London. Moreover, we also understand the importance of safety and adhere to the highest safety standards.
For more information, check out www.tecsurgery.com!
​