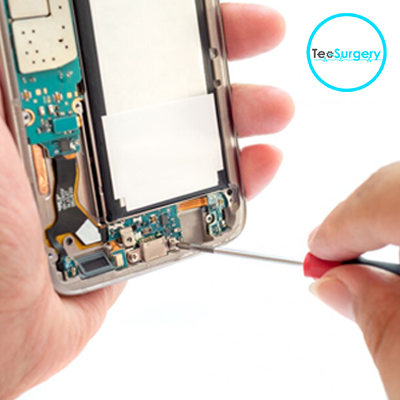 Understanding Proximity Sensor Issue in Samsung Phones and How to Fix Them​
Proximity sensors have a crucial role in Samsung smartphones. They protect your device by saving its battery and preventing unauthenticated hands from touching it. It is therefore problematic if a minor halt occurs in this component.
So, if you are facing such issues, this guide will be a lifesaver (by the expert Samsung repairs in Wood Green)! Make sure to read completely.
But first, let's understand how it works.
The Working of Proximity Sensors
Proximity sensors are located on the front screen and function similarly to RADAR in defense vehicles. A sensor emits infrared rays, which are reflected back by objects nearby and then analyse the distance between the object and the sensing component. When an object is within a certain distance and violates the safe proximity value, the phone automatically locks.
How to Fix This Problem
Before resolving this issue, please ensure you have updated your device's software and related apps. For this, you can navigate to Settings > Software update > Download and install (follow the on-screen instructions).
If the issue still persists, wipe the phone screen with a soft cloth (depending on the model, the exact proximity sensor's location varies).
Check for third-party protective films, cases, stickers, or screen protectors (we recommend Samsung Authorised accessories always). If there are any obstructions as such, remove them.
The last resort is to restart the phone, which can be done by pressing the power button for five seconds and selecting the restart option.
Summary
A proximity sensor is a revolutionary technology incorporated in modern Samsung smartphones and tablets and acts as a security barrier by turning off the screen when a solid object is detected. The above steps will surely help you address this problem. If the problem still persists, it's probably best to avail an expert Samsung phone repairservice like ours!
Thanks for your time & patience in reading this. Stay tuned for more………
​