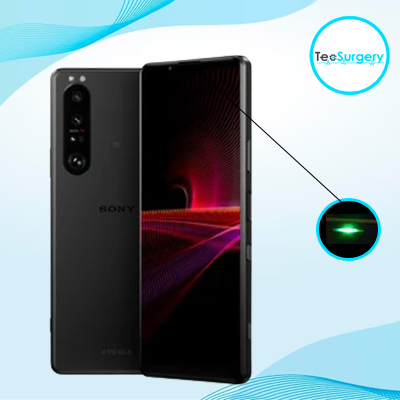 LED Notifications Not Working on My Sony Phone: How to Fix​
We have all been there, waiting for the notification to pop up, only to find that the LED light isn't blinking on the Sony smartphone. It's frustrating at first sight! Right? But worry not!
In this post, we shall delve into some causes behind this issue and some easy fixes that actually work (by Tecsurgery- the renowned Sony phone repairs in London ).
Common Causes of LED Notification Problems:
Before we start exploring the common fixes, let's first understand what the common causes are that lead to this problem.
Not Configuring Notification Settings, Including App-Specific Ones
It is the most common cause of notifications not working correctly. Notifications may not appear or may be delayed if the app-specific settings are not configured correctly.
Battery Saver Mode is On:
When Battery Saver Mode is turned on, apps will only receive notifications when the device is charging or the user manually overrides the setting. As a result, notifications may be delayed or not appear at all.
Outdated software can cause performance issues, including delays in receiving notifications, triggering Sony phone repairs. If an app is outdated, it may not be able to keep up with the changes introduced by Battery Saver Mode, resulting in notifications being delayed or not showing up.
If the LED hardware is malfunctioning, it may not be able to provide the necessary feedback to your device, resulting in notifications not showing up.
Step-by-Step Solutions:
Go to Settings > Apps & Notifications. Select the app. Enable the app notification (if not)
Navigate to Settings > Battery. Turn off the 'Battery Saver Mode' (if not off).
Go to Settings>Software Updates>Install it (if available).
Turn on the LED diagnostic tool (available at 'The App Store).
If none of the above solutions work or if you suspect a hardware issue, get in touch with Tecsurgery. Our experienced technician can diagnose and fix the issue promptly, ensuring your LED notification is back in action.
Conclusion:
LED notifications are a handy feature that can maximize your Sony smartphone experience. However, due to its non-working nature, it can be extremely frustrating.
Thankfully, with Tecsurgery- the reputed Sony phone repairs near me , you can enjoy the LED notifications on your Sony smartphones once again!
​