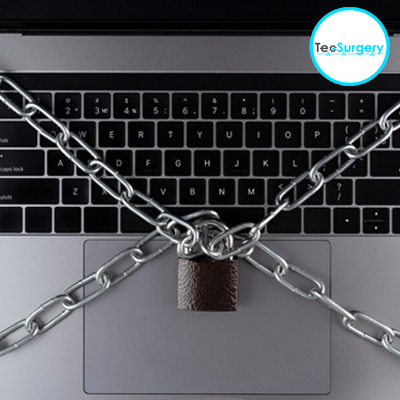 How To Keep Your Laptop Secure For Online Banking​
When did you visit the bank last time? I am sure it's been a long while, and you all will agree to it!
Credit to online banking for this!
Online banking is on the rise in today's digital world. Yet this comes with a certain downside.
It's easy to become a victim of phishing schemes, identity theft, and hackers in your online banking account.
Therefore, it's important to follow a few preventative measures, which we will be explaining in this post (by the top laptop and phone repairs in London ). So, make sure to read completely!
Use a private Wi-Fi network for banking

According to recent stats, public Wi-Fi networks are the most vulnerable to hacking risks. For this, proper precautions during online banking should be taken!

1. Stick with encrypted sites.

2. Avoid saving any passwords in your web browser.

3. Clear your web cookies from time to time.

4. Choose strong passwords
Have A Strong And Secure Password

Having a strong and secure password is another vital tip to prevent hackers from decoding it. For this, you must,

1. Use lower and upper-case mixed letters.

2. Include numbers and special characters.

3. Avoid sequences like ABCD, 1234, or 2468.

4. Avoid using your personal information, such as the pet's name
Avoid clicking mode when accessing your banking website
This means you should always type your banking URL rather than getting redirected to it via promotional mail or any other third-party website. If it happens, make sure there's no blurry image or typo error. If so, it would be a good idea to close the link immediately. Moreover, if you receive an email from a bank asking for login details, treat it with suspicion.
Sign Up for Banking Alerts

Banking alerts notify you whenever certain actions occur, which include any fraudulent or suspicious activity. It's common to receive alerts about

1. Low or high balances

2. New credit and debit transactions

3. New linked external accounts

4. Failed login attempts

5. Password changes

6. Personal information updates
Other Tips

Besides the above, there are other minor but extremely useful tips you need to follow.

1. Change your password every 90 days.

2. Keep your PIN, card numbers, CVV, and account number confidential.

3. Disable "location access" during online banking

4. Look for "https" in the banking URL. If it's not present, contact your bank.

5. Consider using a virtual private network (VPN).

6. Always use licensed anti-virus software from a reliable brand.
Final Verdict!
Online banking is a necessity in today's world. One minor glitch, and you lose thousands of pounds in seconds. The above tips will be vitally useful for this!
We hope you like this bit of stuff. To learn more or to get the best laptop computer repair in London , contact Tecsurgery, your one-stop solution for all your cell phone, laptop, computer, smartwatch, and tablet repair needs.
To get started, visit www.tecsurgery.com!
​